Sunday, April 14, 2013 from 1:30 PM to 5:00 PM
There is a way of leading that trusts that an invisible force, much larger than our own will, is seeking to work through us individually and together. This force moves toward wholeness and is actively seeking to be in relationship with us. Through stillness, discernment, and reflective action it is possible to move in close connection with this force--in business, in social change, and personally.
Many of us are drawn to this way of listening and leading in the midst of complex, diverse settings--and we hunger to do it with more integrity and in more connection with others on this path.
We are inviting people who are drawn to the practice of spirit-led leadership to connect with each other, share stories, and learn ways of deepening our practices. We invite both people who have been on the path of spirit-led leadership for many years, and those who are curious about the idea. People and perspectives from all spiritual traditions are invited.
To start this workshop, Margaret Benefiel will draw from her books and experience to share stories and reflections about the practice of spirit-led leadership in a wide range of secular and religious settings. We'll then have opportunities in small and large groups to share our own stories and questions about spirit-led leadership. Michael Bischoff, who is committed to nurturing relationships among spirit-led leaders in Minnesota, will co-facilitate the workshop and will look for opportunities to continue supporting this network of relationships and practice after the workshop.
Our hope is that you'll leave this workshop with inspiration, practical ideas, and new connections to move forward on your own path of spirit-led leadership.
Suggested registration fee: $25 - $100. Pay as you are able. Your contributions will cover the costs of the workshop and support Margaret and Michael.
The workshop will be led by:
Margaret Benefiel
,
Ph.D., Executive Officer of Executive Soul, LLC, offers consulting, coaching, and spiritual direction for leaders and organizations. She is an adjunct faculty member at Andover Newton Theological School in Boston and a visiting lecturer at All Hallows College in Dublin, Ireland. Dr. Benefiel has served as Chair of the Academy of Management's Management, Spirituality, and Religion Group and has served in various leadership roles in Spiritual Directors International. Over 1,000 executives, managers, and other leaders have participated in her seminars and courses.
She is the author of Soul at Work (Seabury, 2005) and The Soul of a Leader (Crossroad, 2008), and co-editor of The Soul of Supervision (Morehouse, 2010). Dr. Benefiel has also written for The Leadership Quarterly, Management Communication Quarterly, Managerial Finance, Journal of Organizational Change Management, Organization, Personal Excellence, America, Presence, The Way, Studies in Spirituality, Radical Grace, and Faith at Work.
Margaret is a member of Beacon Hill Friends Meeting in Boston and lives in Boston with her husband. She enjoys hiking, cycling, reading novels, and scuba diving in her free time.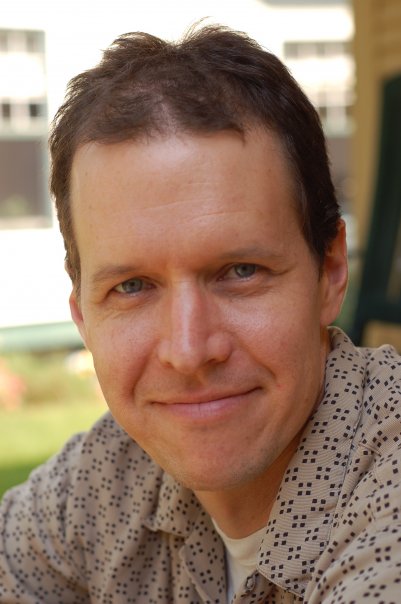 Michael Bischoff
has spent the last four years experimenting with how personal and systemic transformation can be integrated in practical ways. During this period he initiated the
Minnesota Presencing Community
and the
Social Innovation Lab
.
Michael is the Lead Consultant and Owner of Clarity Facilitation, an organizational development consulting business. Michael facilitates visioning, evaluation, and marketing with nonprofit, government, and religious organizations. He is a member of Twin Cities Friends (Quaker) Meeting. He was formerly the Director of Projects and Interim President at the Council on Crime and Justice, and the Executive Director at Friends for a Non-Violent World. Michael has a MA in Conflict Transformation from Eastern Mennonite University. He lives in Minneapolis, where he enjoys biking, movie making, and playing with his two children. He's also crazy about God.